Louvain-la-Neuve (Belgium), 9. June 2019 - For more than a year, the Armorican Centre for Oncology Medical Imaging (CARIO) has been using the PACS multi-site medical image management solution supplied by Telemis.
This new system allows CARIO's radiologists to interpret exams remotely. This new process is based on the implementation of a solution that digitises medical images stored in a very secure database, and allows exchanges between all CARIO sites (Plerin, Guingamp, Lannion).
According to Dr Benoit Estable, "This new solution provides real benefits to patients by allowing us to maintain local radiology services despite the falling staff numbers in our radiology department. Thanks to this solution, we have been able to keep a radiologist in each radiology practice in the town to provide ultrasound exams and mammograms. That person is relieved of the task of interpreting X-Ray images, which are interpreted remotely on our main site."
A radiologist can interpret a medical imaging exam remotely in a secure environment, with optimum imaging quality and within a short time, so that the report can be given to the patient immediately.
This innovative process is part of a quality approach, providing a perfect response to the shortage of radiologists in France.
Doctor Benoit Estable points out: "This solution provides considerable time savings, allowing appointments to be obtained sooner, and shortening patient waiting times. In addition, this system guarantees diagnostic quality, irrespective of where the exam was performed. With more than one year's experience of using this software, we are now working on setting up interconnections with the hospitals in Brittany, which have all chosen the same supplier."
Philippe Mabille, General Manager of Telemis France, manufacturer of PACS solutions: "Our system fits in with the new principles of telemedicine dedicated to radiology. We did a lot of work with CARIO's teams to install and configure our software. Today, after a year of experience, we are delighted to see that doctors and patients alike are very satisfied with the real benefits this system brings. After more than ten years, we have successfully deployed our software in most of the public and private hospitals in Brittany."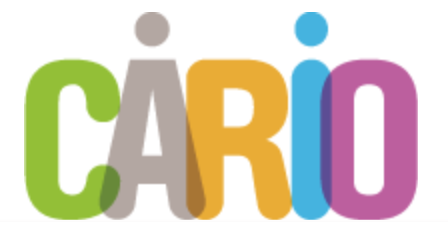 Created in 1971, our medical group developed around three centres of expertise: Radiotherapy, Medical Imaging, and Medical Oncology, with a medical and paramedical team that is committed to patients day after day.
Radiotherapy
With an approach focusing on constant innovation, the radiotherapy department is reinforcing its commitment by implementing precision treatment techniques for its patients by acquiring the very latest generation of equipment. The radiotherapy department is involved in a continual quality improvement initiative and has been ISO 9001 certified since 2014.
Medical Imaging
The Medical Imaging Centre located on the ground floor of the Côtes d'Armor private hospital covers all of today's radiological exploration needs.
Medical imaging is performed by a team of radiologists and paramedical personnel with a daily commitment to patients, via:
an ongoing training policy for optimum treatment of the patient and his or her pathology,
next-generation equipment for better diagnostic quality whilst reducing exposure to radiation,
a local network with the Plérin medical imaging centre and three radiology practices based in Guingamp, Lannion and Saint-Brieuc.
Medical Oncology
Giving the best possible support to patients throughout their treatment is one of the strong values upheld by this department on a daily basis. Thanks to a team committed to the fight against cancer and active participation in clinical research, patients can benefit from new therapies.